Wednesday, March 2, 2011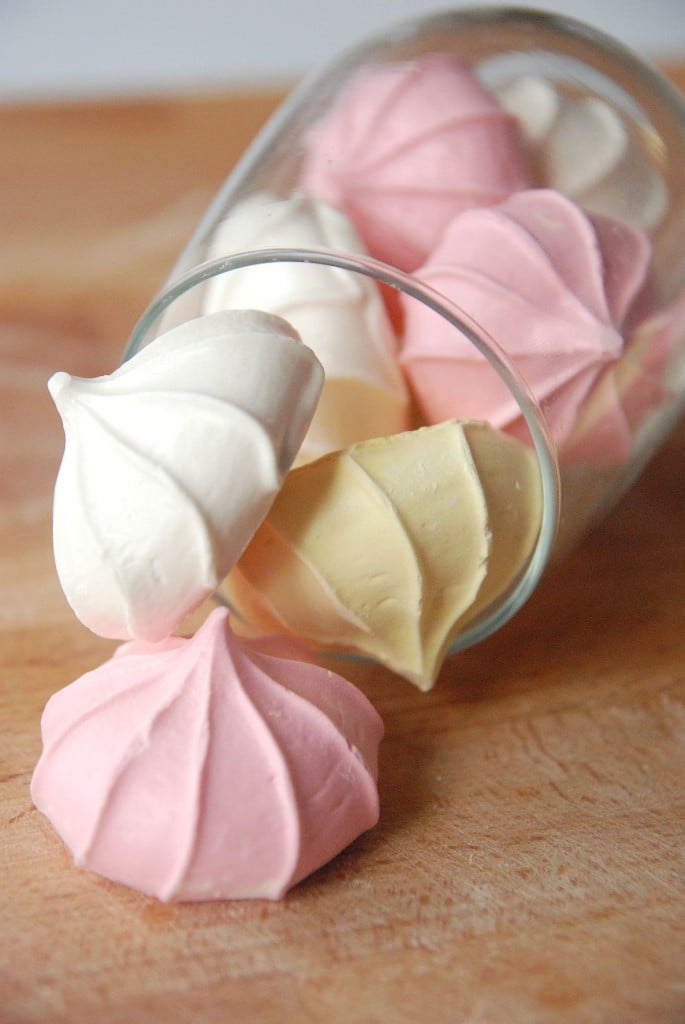 I remember my very first Meringue like it was yesterday. I was 15 and was in the car with this guy that I was head over heels in love with (turns out he was gay, but that's another story for another day). And he handed me a beautiful Meringue cookie. It was dark purple with streaks of white. He told me that he and his Mom had made them the night before (I know, how did I not know he was gay!?). So I saw him shoving the whole cookie in his mouth at once and I remember thinking, wow how klassy. So of course to be lady like, I bite through it with my front teeth. Fast forward to 2nd period when my girlfriend pulls me into the bathroom and shows me that my front teeth are completely purple. It looked like I was missing my two front teeth. Needless to say I have not had a Meringue cookie again…till today.
Today I tried a Meringue again for the second time. Mainly because they look so damned cute…but also because I hadn't actually realized that Meringues were the cookies from that day. I hadn't remembered the name and I had also partly blocked out that memory. But once I took a bite out of one of these, the memory came rushing back. And boy am I glad I only made them in pink, white, and yellow!
  This Meringue recipe was easy, but piping them all can be a pain. Just keep your hand/arm steady and you should be able to get those perfect little peaks!
Meringue Kiss Cookies

Ingredients:

4 eggs whites
1 cup sugar
Pinch of tartar
1 teaspoon of vanilla extract
Food coloring/dye of your choice

Directions:

Line to bake sheets with parchment and heat oven to 175 degrees F

Place sugar, egg whites and tartar in a bowl over (not on) simmering water. Constantly whisk the egg whites until the sugar has dissolved.

Pour the egg mixture into a clean bowl. Using a whisk attachment on a stand mixer or a hand held mixture, slowly beat egg mixture. Add in vanilla extract and any food coloring if you are using it. Gradually increase speed and continue to beat mixture until stiff peaks have almost formed. Mixture is ready when whisk attachment dipped into mixture leaves a curled but stiff peak when removed.

Transfer mixture to a pastry bag fitted with a close or open star tip and pipe ½ inch to ¾ inch wide cookies, making sure to set them one inch apart from one another. Bake at 175 degrees F for 1 ½ hours, then turn off oven and leave the door slightly ajar for meringues to cool down with the oven. Store meringue cookies in an airtight container away from any heat or moisture. Alternatively, store them in the freezer where they can be enjoyed straight from the freezer without any defrosting.

1 cookie: 35 calories, 0 fat, 8 carbs, 0 fiber, 0.7 protein